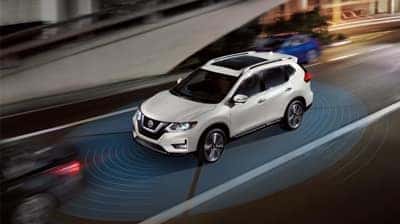 NISSAN'S PROPILOT ASSIST
ProPILOT Assist gives you a hand with the little things—like helping keep you centered in your lane, and maintaining a preset distance from the vehicle ahead.
ProPILOT Assist is a hands-on driver-assist system that combines Nissan's Intelligent Cruise Control and Steering Assist technologies and includes a stop and hold function that can bring the vehicle to a full stop, hold in place, and can bring you back up to speed when traffic starts moving again. ProPILOT Assist with Navi-link syncs with the navigation system providing additional information to better predict the freeway ahead. New features include Speed Adjust by Route which can help reduce your speed for tight curves and off-ramps, as well as Speed Limit Assist which gives drivers the option to quickly adjust the set speed to the posted speed limit. Both features allow for a more intuitive, enjoyable drive.
NISSAN SAFETY SHIELD® 360
Automatic Emergency Braking with Pedestrian Detection, High Beam Assist, Lane Departure Warning, Blind Spot Warning, Rear Cross-Traffic Alert, and Rear Automatic Braking
Cameras, radar technology, and sonar work together to create Safety Shield® 360 a comprehensive system that looks in front, behind, and beside the vehicle as it drives. This suite of 6 advanced Nissan Intelligent Mobility features monitor around the vehicle and can step in to help keep you safe.
LEARN MORE
NISSAN'S CAMERA MONITORING TECHNOLOGY
INTELLIGENT AROUND VIEW® MONITOR (I-AVM) & BACKUP CAMERA
The four-camera system in the Intelligent Around View Monitor gives you a virtual composite 360° bird's-eye view of your vehicle and the surrounding area from above. The system will also detect moving objects in real-time. Select from split-screen close-ups of the front, rear and curbside views to help you smoothly maneuver into a parking space. The Intelligent Around View Monitor can help you see every side of your Nissan in a whole new way.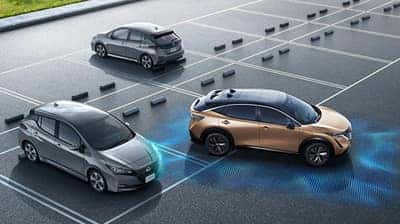 PARK ASSIST
Park assist features are systems that can help park vehicles but still require manual input from the driver. They use technology like sensors and cameras to provide visuals or help to determine the distance from detected objects around the vehicle and can alert the driver to the distance from them. For example Intelligent Around View® Monitor, a Nissan Intelligent Mobility feature is a park assist technology that creates a simulated composite 360° image of the exterior of the vehicle. This allows the driver to get a better look around them before they parallel park.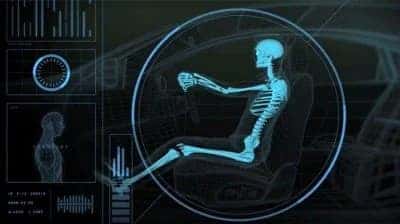 ZERO GRAVITY SEATS
Zero Gravity seats look pretty much like any other driver seat or front-passenger seat despite the futuristic-sounding name. But functionally, they are far different. These scientifically designed seats help the human body take on a neutral spinal posture, which astronauts experience in the weightlessness of space. In this natural and relaxed position, the amount of stress placed on bones and joints is minimal, if not virtually non-existent. The Nissan Zero Gravity Seats include 14 different pressure points to help keep your back in a neutral position while you drive. The design takes the position of your hips, spine, and shoulders into account to ensure a neutral position while seated. In addition to keeping your spine neutral, the seats are also designed to maximize blood flow and energy levels. The Nissan Zero Gravity Seats that you can find in many of the latest Nissan vehicles are the result of over a decade of design, research, and testing.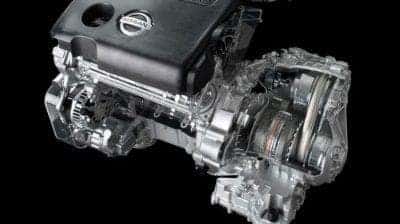 THE XTRONIC CONTINUOUSLY VARIABLE TRANSMISSION®
A Continuously Variable Transmission (CVT) provides simple, efficient power delivery creating better fuel economy than traditional transmissions. With CVT, shifting is seamless – the vehicle performs as though it has a variable gear for every driving situation, and you won't feel any shift shock. It uses a steel belt or chain and a pulley system to move up and down the gear ratio in continuously smooth motion, providing seamless, stronger acceleration and increased fuel economy.